Tenants - Looking for your next home?
For Jackson County Property Owners
Tired of Managing Your Manager?
Look to Asurent for an Enjoyable, Hands Off, Rental Experience!
To learn more about the Asurent program, click below:
Trusted by Hundreds of Investors
Our commitment to service is second to none.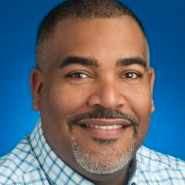 Asurent is Heaven-Sent
Lisa took over my property from another manager, and have been heaven-sent. They are flawless and really live up to their promises. Use them, they are worth the investment.
 - William Taylor, Satisfied Owner
The Best Choice I've Made
Utilizing Asurent was the first time that we have worked with a property management company. We were hesitant at first to hire a pm company, but extremely glad we did. They found a tenant and have been very responsive.
 - Spates Fullen, Satisfied Owner
Real, Recent Reviews Streamed Directly From Yelp & Google:
See What More of Our Owners are Saying
Why Choose Asurent Property Management?
Don't work with just any management firm. Choose the best.
Communication is Our Strong Suit
When it comes to property management, we know how important it is to be informed on the most current status of your rental property.  In addition to responding to phone calls and messages quickly, we provide proactive updates on your properties whenever there is maintenance or vacancies in progress.  As Investors ourselves, we understand the importance of over communicating during these times.
Cutting-Edge Technology Keeps Us Efficient
Our team uses the most up to date and cutting edge technology available today to stay efficient at the same time deliver exceptional customer service. Our online access portal system makes it easy for clients and tenants alike to access their accounts, and we offer digital payments & maintenance requests for convenience, to name a few.
You Won't Find Better Customer Service
Don't find yourself partnered with a property manager who treats you like a burden. Our goal is to provide the industry's best customer service to Owners and Tenants alike.  We're friendly and always available to talk about your property and your situation.  Call us today to discuss how to make your rental experience more enjoyable and more profitable.
An Established Track Record Says It All
This is your investment.  This is your cash flow, your retirement, your asset.  It is critical to partner with a company who is recognized experts in their field and not trust your asset to just anyone. Team up with Asurent Property Management; a highly experienced Ashland property management group who knows how to generate results for your home.
Ashland's Local Property Management Experts
We know Jackson County. We know property management.
If you're looking for the right property management Ashland Oregon company, you know price isn't the only factor in the equation. Instead, you need a management company who understands your needs and will work diligently to get you results. Many property managers make promises but seriously under-deliver. At Asurent Property Management, we do things differently. We treat each client like a business partner. For our firm to succeed, we have to help you succeed.
Our team calls southern Oregon home, and we understand the unique challenges of the local rental market. We carefully monitor housing trends in Jackson County and use feedback from tenants to help our property owners succeed. Don't be tempted by a a low-ball offer from someone new on the scene—isn't it time you learn how an experienced manager could help reduce your stress and earn you more money each month?
Talk to Us About Your Rental Property
Wondering if our property management approach offers the right fit?
Give us a call: (541) 708-0357